Upcoming Courses
26Feb
The unit applies to all workers who may be required to provide a first aid response in a range of situations, including community and workplace settings.
26Feb
Funding available for those working in the
Building and Construction Industry under the Construction Skills Queensland Program
23Mar
This course incorporates the knowledge requirements, under state and territory liquor licensing law, for employees engaged in the sale or service of alcohol.
More Upcoming Courses
industry news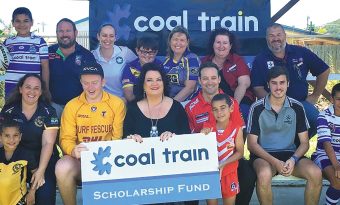 Coal Train are thrilled to have been nominated for Best Community Supporter at this year's
more news
Where training = Safety
Coal Train puts safety first: we provide a variety of training courses to help individuals, managers and trainers to obtain the skills and qualifications required to safely work in the resource sector.
Our training courses also apply to other sectors, including business, hospitality, first aid, management, leadership and more.
more about coal train