Community
Giving back to the community is one of Coal Train's founding values.
We sponsor more than 25 not-for-profit organisations in the communities we work in, including junior and senior sporting clubs, The Starlight Children's Foundation, Bidgerdii Aboriginal and Torres Strait Islander Community Health Service, Rotary, Lions Clubs, and The Women's Health Centre Rockhampton, to name a few.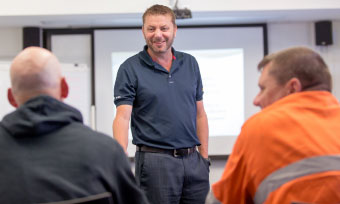 Our CEO Karla McPhail's dedication to supporting the community is evident in her personal work volunteering at community events, her fostering of Corporate Social Responsibility practices (CSR) at Coal Train, and her dedication to creating a culture of care and support in our workplace and that of every business we work with.
With many of our employees based in the Central Highlands, we felt compelled to extend our community support to specifically help rural families. We partnered with Undamine to fund Coal Train House, a lovely 3-bedroom, 2-bathroom house close to Rockhamptom Hospital providing free accommodation that feels like home to remote families requiring emergency medical assistance.
we proudly support: